Mediation Attorney Vs. Divorce Attorney
Mediation Attorney:
Entire Divorce takes 4-8 weeks
Parties make the decisions
Collaborative communication
Attorney Mediators Help Everyone involved
Low Stress and anxiety
Sets up good communication in future
Affordable
Easy on the children
Divorce Attorney:
Divorce can last for years
Decisions made by Judges and Lawyers
Combative "Finger-Pointing" Communication
Attorneys help only their client
High Stress and anxiety
Parties grow further apart for future
Extremely expensive
Difficult on the children
A Smarter Divorce:
Your Attorney/Mediator can have your divorce finished in weeks, not years.
A typical divorce, where both parties hire attorneys and deal with the perplexities of the court, is dragged out for a very long time.  The longer a lawyer can have you as a client, the longer he can make money on your case.  Your attorney has no interest in settling your divorce quickly and amicably, whether it is possible or not.  Instead, your lawyer will likely choose a much more argumentative approach, pinning you against your spouse and telling you that it is in your best interest.  Your court appearances will be far and few between, literally months apart, and all the while, your finances and property will be frozen (except for the money you'll be paying your attorney), your children will be in limbo and your tension and frustration levels will continue to climb, all to reach a conclusion which could have been reached in only weeks with an attorney/mediator at Talk Mediation.  Your divorce is given meaningful, experienced attention at Talk Mediation from licensed attorneys, ensuring a fair, low stress financially manageable and legally sound divorce in a time-frame that you and your spouse are comfortable with. Don;t let lawyers and court calendars control your life.  Take control of it yourselves, at Talk Mediation.
Better results than with Divorce Court at a fraction of the cost.
If you know anyone who has gotten a divorce, ask them how it went with their attorney.  We're willing to bet that they'll tell you it took forever, that it was a fortune and that overall, it was a horrible experience.  At Talk Mediation, our attorney-mediators are not exclusively concentrating on mediation because they can make more money than they did in court;  they aren't doing it because they're counselors or social workers who saw an opportunity at a better hourly rate.  Our attorney-mediators chose to leave the courtroom in favor of the mediation room because it is better, because it is smarter, because it is financially responsible and above all, because it is more fair to everyone involved.  At Talk Mediation, you will get all of the expertise of a divorce or family law attorney but at a fraction of the cost.  We make sure that you and your spouse, and when applicable, your children, are all going to be okay at the end of the divorce because that's simply how it should be.  We work with you to make sure that there is little to fight about, but lots to discuss, like reasonable people, working together to do what is right.  You'll end up, close to where you might have after a year and a half in court but without the finger-pointing, the passive-aggressive strategies and the justified resentment caused by your hired guns who will tell you they are looking out for your best interests but are truly in the business for one obvious reason.  At Talk Mediation, most divorces are handled in 3-5 two hour long sessions which are scheduled on your time-frame; not the Court's.  After every issue, large or small, has been addressed and agreed on, your attorney- mediator will make sure that all of your paperwork is finished, reflecting all of your well thought out decisions, and articulated with the legal expertise only attorneys can bring but at a fraction of the cost.  Don't do yourself, your spouse or your children the disservice of going to divorce attorneys before checking in with us.  They will drain you, emotionally, financially, and physically; without regret.  We know this because we lived it for years.  We are not okay with it and there is no reason why you should fall victim to the system, just because its what's been done for so long.  So before you call a high-priced attorney, call 585-222-TALK and learn how we can help.
Mediators are skilled Divorce Attorneys, now working exclusively in mediation.
Our Attorney-Mediators have chosen mediation over litigation for one reason; it's better. After years in the courtroom, our Attorney-Mediators have seen the disfunction, the corruption and the unjust outcomes of the divorce and family courts, first-hand. Families who are already in stressful turmoil are forced through a process which costs a fortune, sometimes takes years, and creates further animosity between the parties. Divorce Lawyers typically lengthen the process in order to bill more and during that time create more anxiety with offensive strategies which are borderline unethical. Our Attorney-Mediators left that program in the interest of helping these families to continue to work together, even through separation, creating a less stressful, empowered and fair environment, the positive results of which are felt by the entire family. Our Attorney-Mediators also are able to draft all of your legal documents so that you do not have to hire an outside attorney, which takes all the risk out of having anything lost in translation. Our Mediators are not social workers, they are not therapeutic counselors, they are highly educated, highly experienced professionals who there to help families to accomplish a smarter divorce.
Mediators Certified under Part 146 of NYS Unified Court System's ADR Programs.
While all of the Mediators in every Talk Mediation Center are Attorneys, and qualified to handle divorces or any family issues, legally speaking, they are also all trained and certified in the same "Understanding Based" Mediation method. The intensive, advanced, 40 hour mediation course, which each mediator at Talk Mediation has had to complete, was created by Mediation pioneers, Sequoia Stadler and Adam Berner, who have been developing methods and rules for Divorce and Family Mediation, for over 30 years, with the New York Center for Interpersonal Development and the NY and NJ courts. We have searched far and wide for a better certification for our mediators and have yet to find one which is even close.  At Talk Mediation, not only will your Attorney-Mediator be well versed in the law, but will be an expert in collaborative conflict resolution. A peaceful, amicable, legally sound resolution is most easily attained with our qualified Attorney Mediators.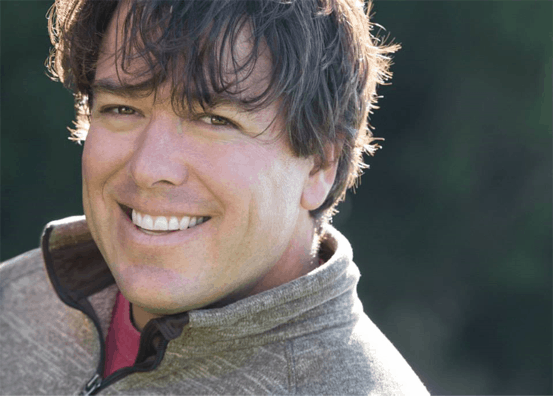 Eric Blazak, Attorney Mediator
Founder of Talk Mediation Centers
A low stress divorce, far away from the courtroom
Completed in weeks, not years
Forward thinking, collaborative, mutually beneficial agreements
No adversarial divorce lawyers, creating unnessesary fees for themselves
Legally sound, attorney drawn separation agreements and divorce papers
"My husband and I agreed to get a divorce.  We each spent over $10,000 on attorney fees, making almost no progress after months of aggravating formalities.  We decided to visit Eric at Talk Mediation.  After four, two-hour meetings, we resolved all of our issues collaboratively and learned how to best co-parent moving forward.  I would recommend Talk Mediation to any couple considering a divorce.  Our attorneys only made matters worse for us and for our children and accomplished nothing.  Don't waste your time and savings on what we learned is a broken system.   You have nothing to lose and everything to gain using Talk Mediation to help you through it instead."
Jennifer P
Eric Blazak served as our Divorce Mediator for a period of several months. He promoted a collaborative and goal-oriented approach to reach agreements, while lending an ear to grievances. Eric coached us through each phase of what may have been a very long and expensive divorce by continually encouraging us to find common grounds for settlement.He acknowledged and guided us through emotional discussions, all in the spirit of obtaining a "win-win" separation agreement that flowed quickly through to a finalized divorce. Eric is ethical, knowledgeable, and efficient. I highly recommend Eric Blazak for divorce mediatio
Lisa S
"My wife and I heard about Talk Mediation from some friends of ours.  We weren't sure about what mediation really was but when we found out Eric was an attorney, we thought it seemed safe enough to try.  We're so glad we did.  The attorneys we called were going to cost a fortune and the time frame seemed out of control.  We met with Eric and three months later we were "happily divorced".  We've been divorced now for five months and are actually getting along better than ever.  We're having an easy time raising the kids together and both feel as if we walked away from our marriage on solid terms, without breaking the bank.  Talk Mediation is a no-brainer.
Justin T
At Talk Mediation, every issue is addressed with thoughtful dialogue with the goal  of gaining a better understanding of the underlying root of each of these issues, and then discovering a mutually acceptable resolution to each issue.  Couples and their Attorney-Mediator tackle each issue, one by one, and only close dialogue on each issue, after both parties agree that the solution is fair and reasonable and the result of the resolution leaves both parties in a good place.  The goal of mediation is fairness, and couples sign a contract at the beginning of the mediation which states as much.  Mediation is not a fight, it is a discussion in which both parties positions are understood and addressed and in the end, there is always and amicable, legal, and mutually beneficial agreement.
"You cannot shake hands with a clenched fist."
-Mahatma Gandhi
Impact of Divorce on Children
At Talk Mediation, we are confident that our process is far healthier for both the parties of the divorce and their children.  Through mediation, Children will, ideally, not see their parents as enemies, but continuing on as partners, well after the divorce is final, dampening the blow of the break up.   Why is Talk Mediation so much smarter than litigation when it comes to children?  
Parents are Collaborative, not Combative.
At Talk Mediation, our Attorney Mediators help the parties to approach their divorce, especially in regards to the children, as a team.  The parents worktogether to figure out how they can co-parent their children cooperatively, leaving the children feeling protected and safe, knowing that both parents will not only be their for them, but for one another during the children's upbringings. In traditional, adversarial divorce, lawyers encourage parents not to communicate.  By the time the divorce is settled, the parties hold a great deal of resentment toward one another and this resentment is felt by the children.  Children are often asked to pick sides in adversarial divorce and are asked difficult questions about their parents which produce feelings of sorrow and betrayal.  The differences between litigation and mediation are vast and the right choice for your children is obvious.
Children are Priority, not Pawns.
At Talk Mediation, our Attorney-Mediators typically start with the most common interest to both parties; the children.  When parties make their children the priority, they begin the mediation process working as a team.  They learn how to communicate, how to plan, and how to work together to ensure a positive upbringing for their children.  As long as the children are taken care of, the rest of the issues begin to feel much easier to tackle.  In adversarial divorce, lawyers like to use the children as pawns to their case rather than priorities.  They use them as tools in regards to child support, the family home and, of course, in custody battles.  The parties end up fighting over children who really just want things to remain peaceful, who love both their parents and who want to spend time with both.
The Best Interest of the Children is the Focus.
At Talk Mediation, our Attorney-Mediators help the parties decide what is truly best for the children based on the circumstances in which they all live.  The children's best interests dictate the discussions and in the end, the children feel the positive effects of mediation while the negative effects of divorce are diminished because everyone is on the same page.  In court, lawyers are obligated to look out for the best interest of their client, not their client's children.  This means saving their clients money in child-support, sometimes, by placing the children in a way which really isn't in their best interest at all.  This is one of the main reasons our attorneys at Talk Mediation, left the courtroom in favor of Mediation.  While the children have a voice in the courtroom, through their court assigned attorney, their voice is often skewed because they feel obligated to one parent or the other or they have been coached. At Talk Mediation, the court does not decide what is best for the children. At Talk Mediation, that is left up to the parents, which is exactly how it should be.
Call
585-222-TALK
We Can Work This Out.
Family Mediation is a very smart alternative to family court in so many ways. At Talk Mediation, modifications to visitation and custody orders are handled by attorney mediators in a low stress environment through meaningful communication between two caring parents. We understand that in these situations, everyone wants what is best for the children and we make sure that each issue surrounding what is best for them is addressed and documented. Children are not subjected to a long, drawn out battle in court, or child's attorney investigations. Parents are not encouraged to attack one another but rather to try and work together to form a detailed plan for their children, their schedules and how they are to be raised in a way which both parents feel good about. Mediation with attorney mediators is a smarter, better process than family court and resolves in weeks, not months or years.
About Talk Mediation Centers
Talk Mediation Centers was founded in Canandaigua, NY in 2013 by Eric Blazak and now has offices in both Canandaigua and Pittsford, NY, serving the Finger Lakes and the entire Rochester area. Eric is a licensed attorney and certified divorce mediator who chose to work in divorce, family and civil mediation over litigation after he became frustrated with the abrasive, formulaic, time consuming, expensive and often times, unjust and unreasonable outcomes in the family and civil courts. At Talk Mediation, the focus is on achieving amicable conflict resolutions, which are fair and acceptable to both parties, while consuming much less time and costing far less money.
Rochester, NY
626 Kreag Road, Pittsford, New York
Canandaigua, NY
42 North Main Street, Canandaigua, New York
626 Kreag Road
Pittsford, NY 14534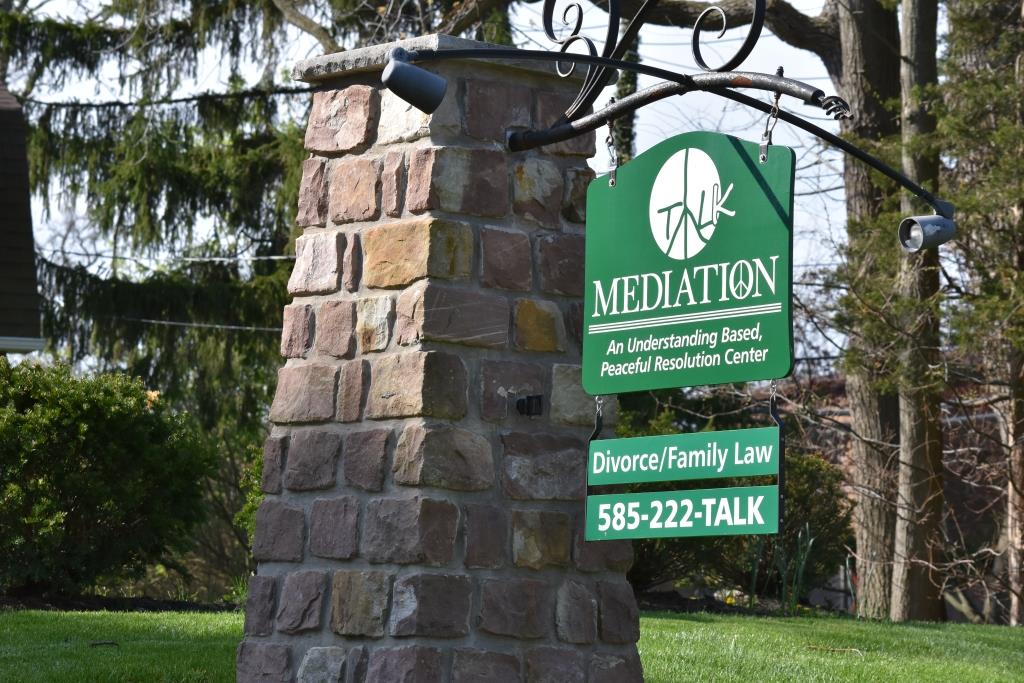 42 North Main Street
Canandaigua, NY 14424