Why Mediation is a "Smarter Divorce"
A typical, adversarial divorce, where both parties retain attorneys and deal with the perplexities of the court, can be dragged out for a very long time; during which time, the emotional stress on the entire family, along with the financial burden, become unbearable. The lawyers benefit from a lengthier process. The longer they have you as clients, the longer they'll get paid. They have little interest in settling your divorce quickly or amicably, whether it is possible or not as it is against their best interests. Instead, they'll choose a much more argumentative approach, pinning you and your spouse against each other, telling each of you that it's in your best interest. They'll attack where attacks aren't necessary and bring up painful events from the past, despite how unproductive it is. It's become a game. Court appearances are often months apart, while your property and finances are frozen (except for the money you'll be paying your attorney) and your tension and frustration levels continue to climb.
Talk Mediation is different. Our licensed attorneys, certified in and exclusively working in mediation, offer a much shorter, much less expensive process and decisively more amicable approach. Our Talk Mediation Center in Pittsford, serves residents of Pittsford, Fairport, East Rochester, Brighton, Rush Henrietta, Honeoye Falls, Victor and Mendon, NY. Our Attorney-Mediators , ensure a fair, low-stress, financially manageable and legally sound divorce in a time-frame that you and your spouse are comfortable with. Don't let lawyers and court calendars control your life. Take control of it yourselves, at Talk Mediation.
About Our Mediators
Our mediators are all licensed and experienced divorce/family law attorneys who now use their legal experience and knowledge to assist both parties in making informed decisions for themselves. They chose to leave the courtroom in favor of the mediation room because it is better, smarter, more financially responsible and—above all—more fair to everyone involved.
Our Talk Mediation Center attorney-mediators are also experts in collaborative conflict resolution. Each has completed an intensive 40-hour course on mediation and been certified under Part 146 of The New York State Unified Court System's Alternative Dispute Resolution programs.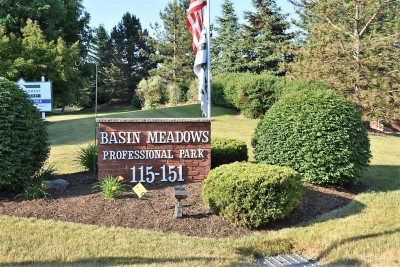 The Mediation Process in Our Pittsford, NY Office
Our attorney-mediators work with Pittsford and Fairport residents to make sure there is little to fight about, but lots to discuss—like reasonable people, working together to do what is right. Most divorces are handled in 3 – 5 two-hour sessions, which are scheduled when it's convenient for you, not when the court wants to do it.
After every issue has been addressed and agreed upon, your Pittsford/Fairport attorney-mediator will ensure that all the paperwork is finished, reflecting all of your well thought out decisions, and is articulated with the legal expertise only attorneys can bring—but at a fraction of the cost.